LIGHTBELT LED shaft lighting for lifts –
brilliantly simple, brilliantly safe!
Since 01 September 2017, the new European elevator standard EN81-20/50 has been mandatory. Among other things, this standard provides improved lighting for lift shafts. With uniform and bright LED light, LIGHTBELT fulfils these new requirements perfectly.
The complete LIGHTBELT system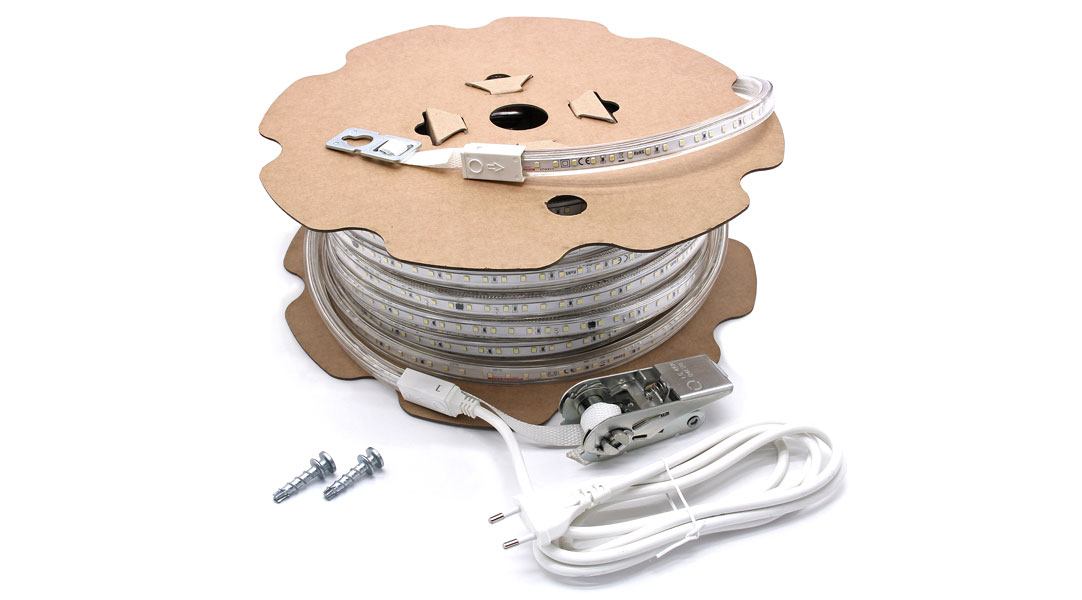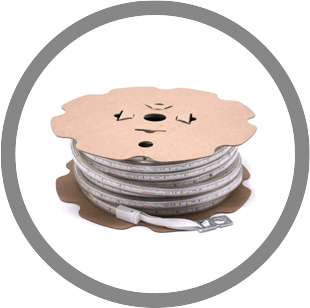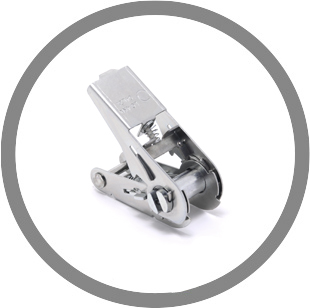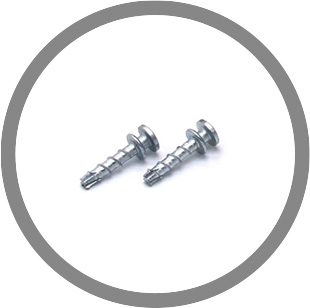 Good ideas always come out on top
– like LIGHTBELT, the brilliant LED system for lift shaft lighting. The inventor and designer of technical lift components Jürgen Andretzky noticed that the advantages of modern LED lighting in lifts was increasingly used in the area of the lift car. However, safety-relevant lighting in the lift shaft is frequently eliminated in the modernisation cycles. He followed his observation with actions and joined forces with LIGHTBELT to develop a light strip that combines the greatest ease of assembly with the highest flexibility and best possible illumination. LIGHTBELT thus makes a significant contribution to the safety of assembly operators working in the lift shaft.
Maximum length
100 m
≤ 50 m = europlug
> 50 m = WAGO-clamp / open ends
Cutting length
0,2 m
Cross-section area well 20 Lux (calculated)
ca. 18 m²
Cross-section area well 50 Lux (calculated)
ca. 7 m²
Voltage
220 – 240 V AC / 50 – 60 Hz
Ambient temperature well
-20°C to +45°C
Operating temperature
+20°C to +40°C
Lifetime guaranteed
20.000 h
Working lifetime: 2x6h in month
ca. 138 years
IP protection class
IP 54 (IP65 in preparation)
Input power W/m
12 W/m
Color temperature
6.000 Kelvin - daylight white
Beam angle LED
120°
Amount LEDs/m
70 LED's/m
Dimension light-strip
16 x 8 mm
Weight without supply line
ca. 0,12 kg/m
Certificates
CE, RoHS
Rectifier
on board in the strip
Cool-down period
without cool-down period
Material strip
PVC, self-extinguishing
Supply line
0,5 m
Fixing type
2 screws, top + bottom without dowel
Extension cable (optional)
5 m, 10 m, 15 m, 20 m
Protection class
II
As a complete system, LIGHTBELT is brilliantly simple and quick to install. Existing lift shafts with fluorescent tubes can also be retrofitted without problems. Only two mounting points are required for hanging, between which the light strip is clamped. Everything you need for the installation is included in the scope of supply. And since lift shafts can have very different lengths, the light tube can be adapted to all shaft lengths individually and be shortened by us every 20 cm. LIGHTBELT can thus be integrated into any existing passenger or freight lift to ensure radiant brightness and higher safety in the lift shaft.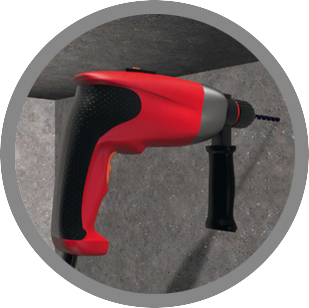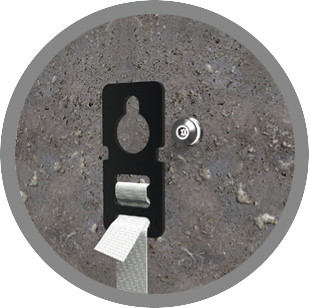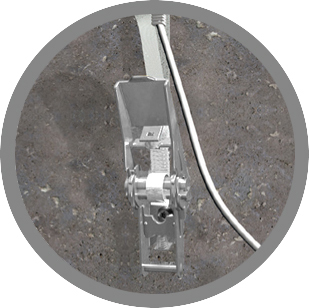 Mounting at the top of the lift shaft:
At the upper mounting point, one screw is enough to hold the light strip. To do this, drill a hole in the desired place and screw the supplied special screw with thread and without dowel directly into the wall. For this purpose, an impact wrench with plug-in socket insert SW13 is required. The LIGHTBELT is then fixed to the screw using the screw nut and washer and unrolled downwards.
Mounting at the bottom of lift shaft:
Transfer the drilling point of the ratchet to the wall using a marker pen. Drill another hole at the marked point. Then the ratchet is fixed to the shaft wall of the lift using the supplied special screw T30 without dowel. Then tension the light strip with the ratchet until it is tight. Now just insert the plug into the socket, and the lift shaft is immediately flooded with a bright, pleasant working light to provide comfort and safety for the assembly operators.
After a two-year transition period, the new lift standards DIN EN 81-20/50 become mandatory for all new passenger lifts and freight lifts on 1 September 2017. These standards specify the safety requirements applicable to lifts. The new, more stringent specifications for passenger and freight lifts also apply to lighting: A general minimum luminous intensity of 20 lux is prescribed, or 50 lux 1 m above the car roof in each car position and in the shaft pit. The purpose of this is to effectively reduce the risk of accidents during maintenance and repair work.
For passenger lifts, freight lifts or goods lifts alike: With uniform and bright LED light with a luminous intensity of 1,200 lumen/m, LIGHTBELT fulfils the new requirements perfectly.